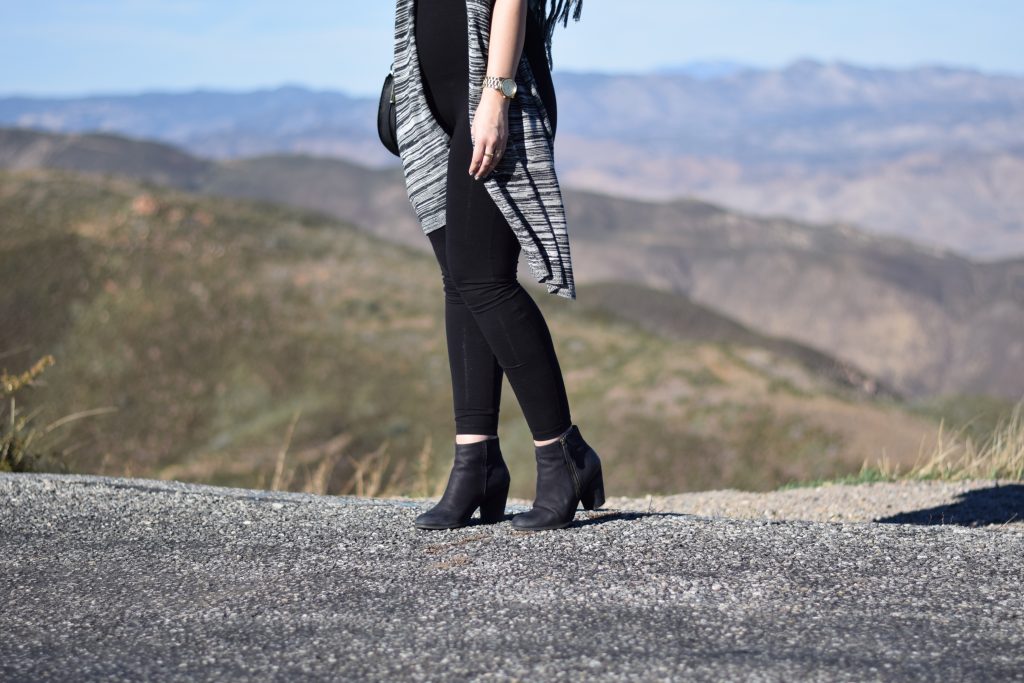 For the final installation of my Jumpsuit Three Ways series, I will be styling my favorite staple for Fall (this jumpsuit) and giving it a BoHo vibe! If you haven't seen the other part of this series, I styled this jumpsuit as Edgy and Glam earlier this week so make sure you check those out. As I've gotten older, my wardrobe has evolved into a much more casual, relaxed style. Part of that may have to do with me moving to San Diego, CA, one of the most relaxed cities in the world! I used to always be overdressed and too "fancy," and while I cannot deny that I still love an A-line skirt and heels as high as possible, I definitely opt for a more relaxed look for day-to-day. One of my style icons ever since I was a little girl is my sister, Kristen. I mean, who doesn't want to look just like their older sister? She has always had a certain je ne sais quoi about her – very effortlessly chic. Kristen puts on a t-shirt and jeans and looks stylish! While I do have to try a bit harder than her, I have found that emulating her BoHo-inspired looks gives me a good start to my casual outfits.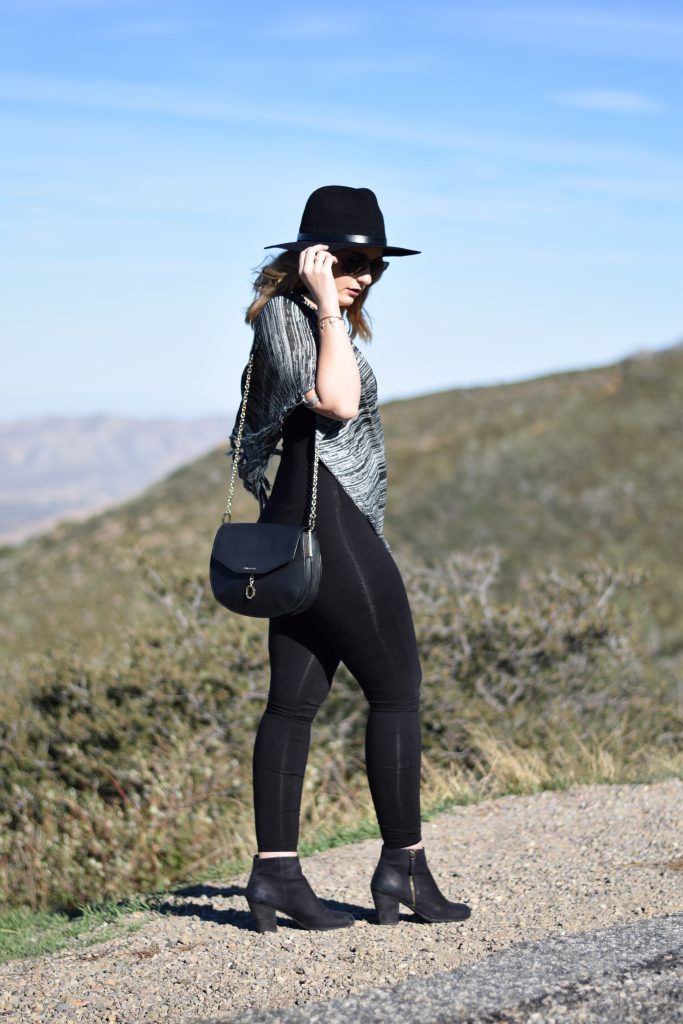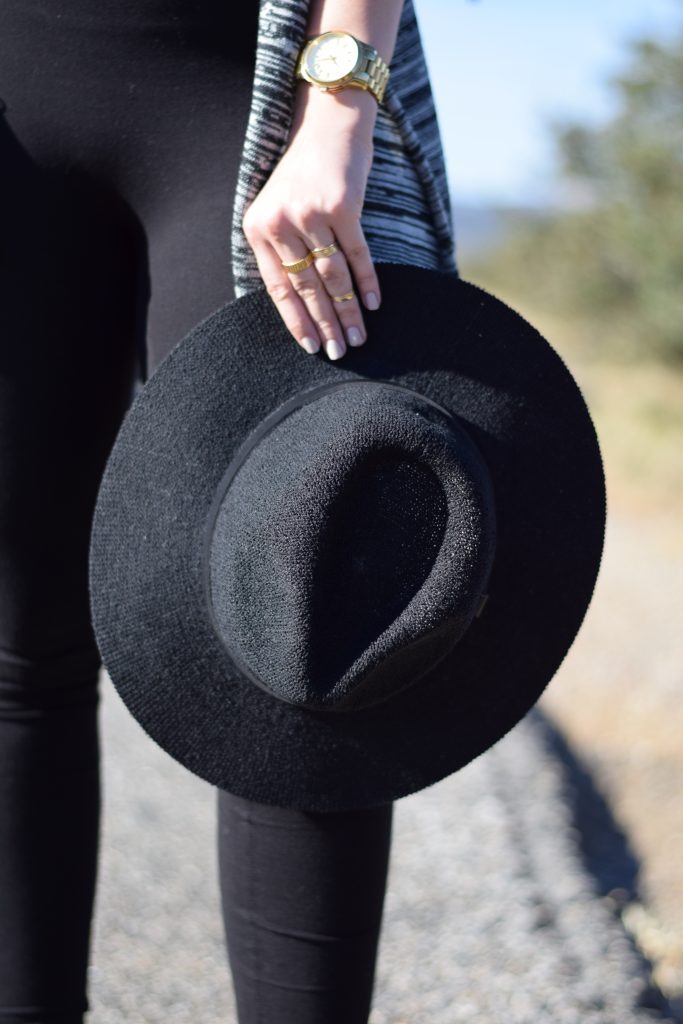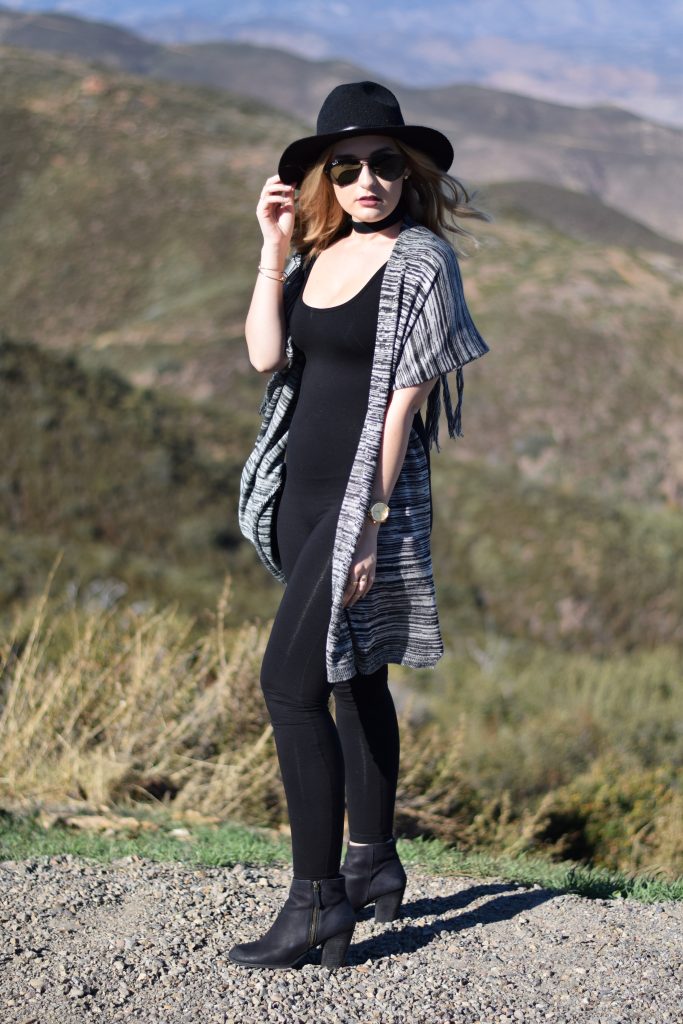 One of the main principles of BoHo style is an effortless, deconstructed outfit that is still elegant. This poncho is one of my favorite pieces for Fall because it just that – effortlessly chic. It adds a touch of style to your look but you literally just throw it on and you're out the door. I love this one because of the fringe detail along the bottom (an homage to the BoHo style I am after) and the fact that it is not too bulky! So many options for Fall and Winter are chunky and bulky, which ends up making you look much wider than you really are. Nobody wants that! I prefer thin layers to keep me warm because they don't add volume, they just add coziness!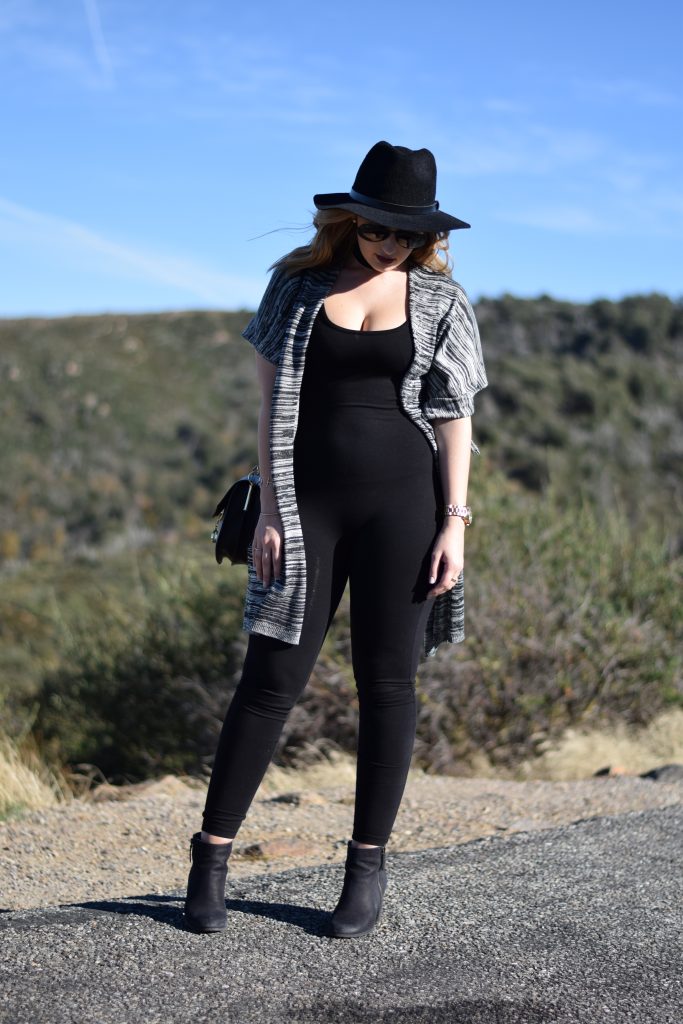 In my opinion, there is no better BoHo accessory than a hat. Combining this structured hat with the relaxed fit of the poncho gives the outfit a deliberate direction without looking too calculated. These booties are such a staple in my wardrobe that I am considering buying a second pair. They are under $100 and they go with literally everything. The perfect every day bootie for Fall and Winter! To give you an idea of how versatile these are, my boyfriend and I took the road trip of a lifetime last year, all the way from Miami, FL to San Diego, CA, and the only pair of shoes I brought were these. I wore them every single day and walked through so many different cities and didn't have one single ache or pain. They come in multiple colors and I would buy every single one if I could.
Jumpsuit | Poncho, sold out; Similar here and here | Booties | Hat, old; Similar here and here | Sunglasses | Choker, sold out; Similar here
Save
Save