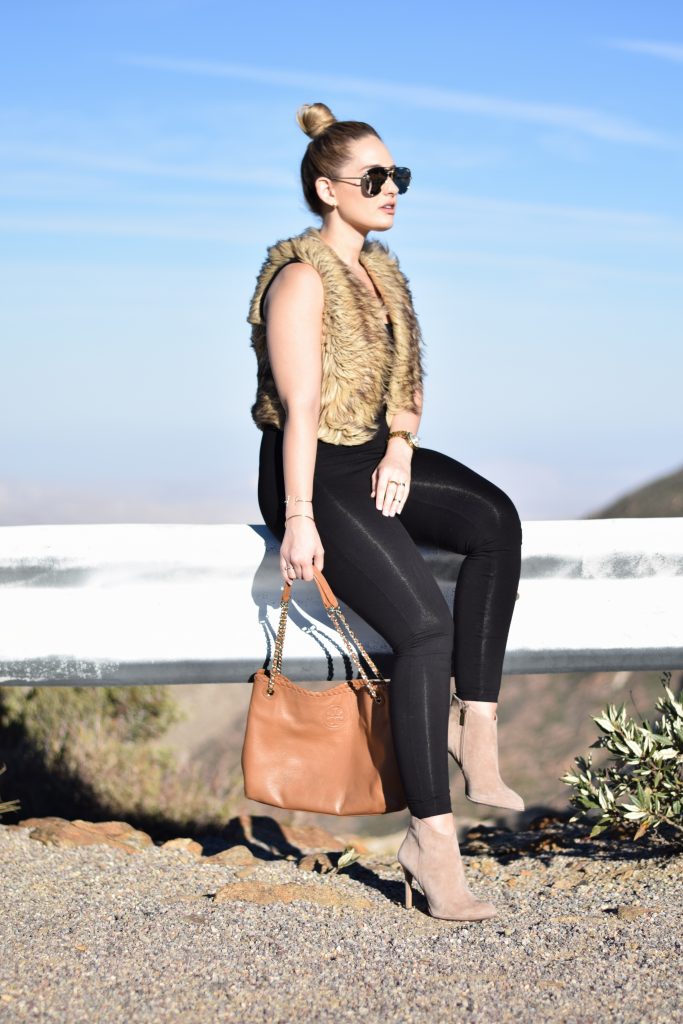 If you saw my post on Monday, you know I am doing a series on my blog where I style one jumpsuit three different ways! I have been really wanting to get the point across that you don't need a million different things in your closet in order to fully express yourself and have a diverse wardrobe. The staple I am starting each outfit with is this perfect jumpsuit from Forever 21 of all places. I cannot stop wearing it! It is so flattering and unbelievably comfortable. You need it in your life – trust me. Since I styled this piece with edgy accessories in the last post, I wanted to be sure to keep this one as glam as possible! That is pretty much how my style varies lately – either very edgy and casual or glammed up and dressed to the nines. I find this particular look to be a bit of both!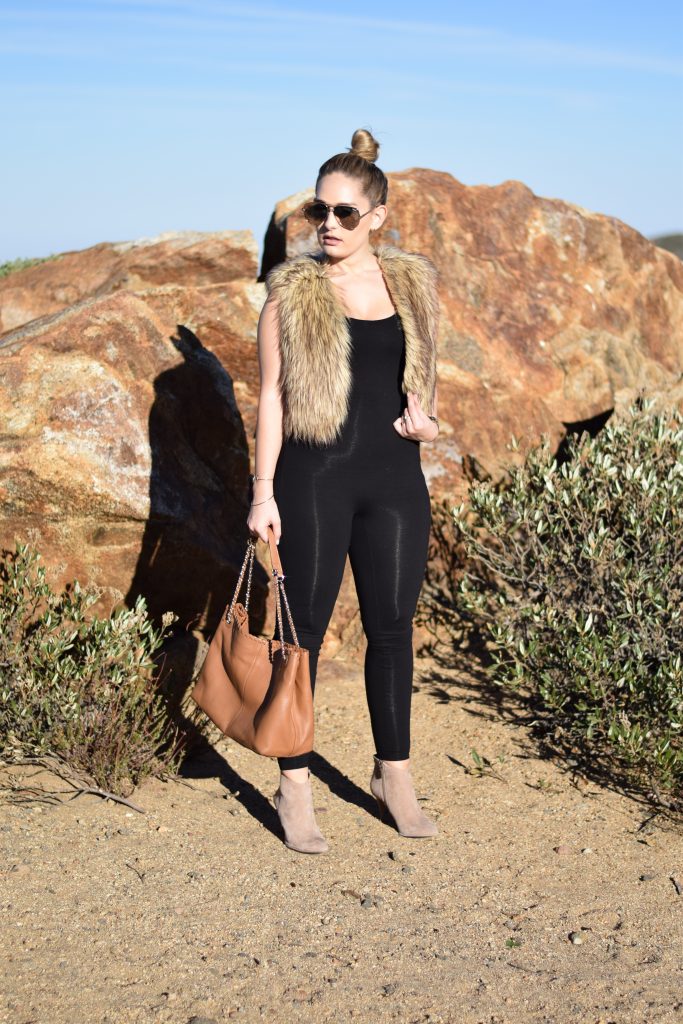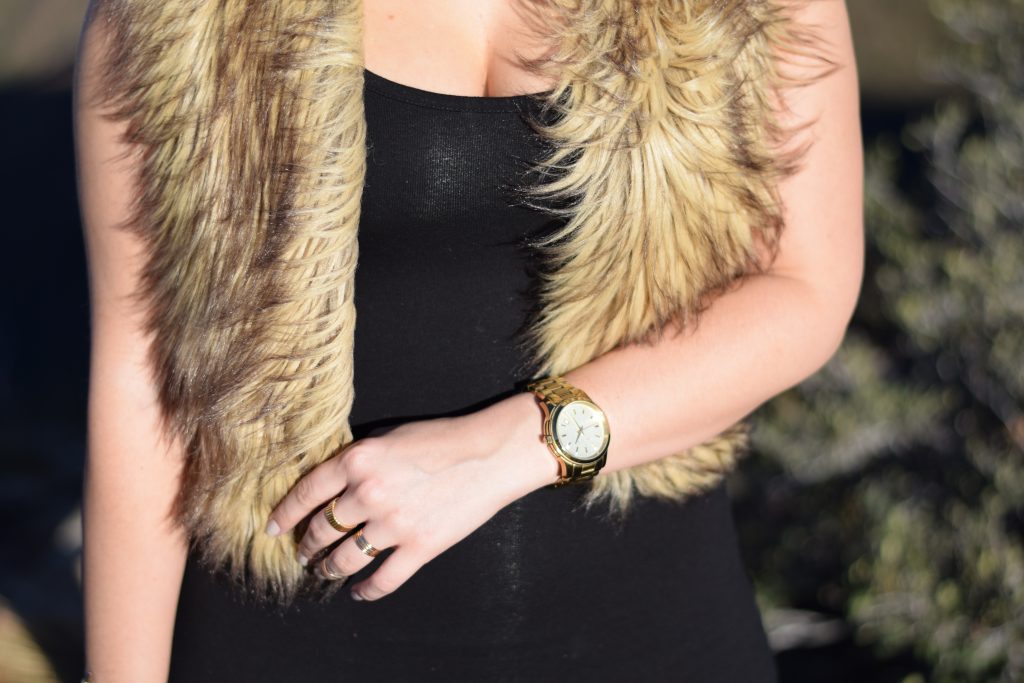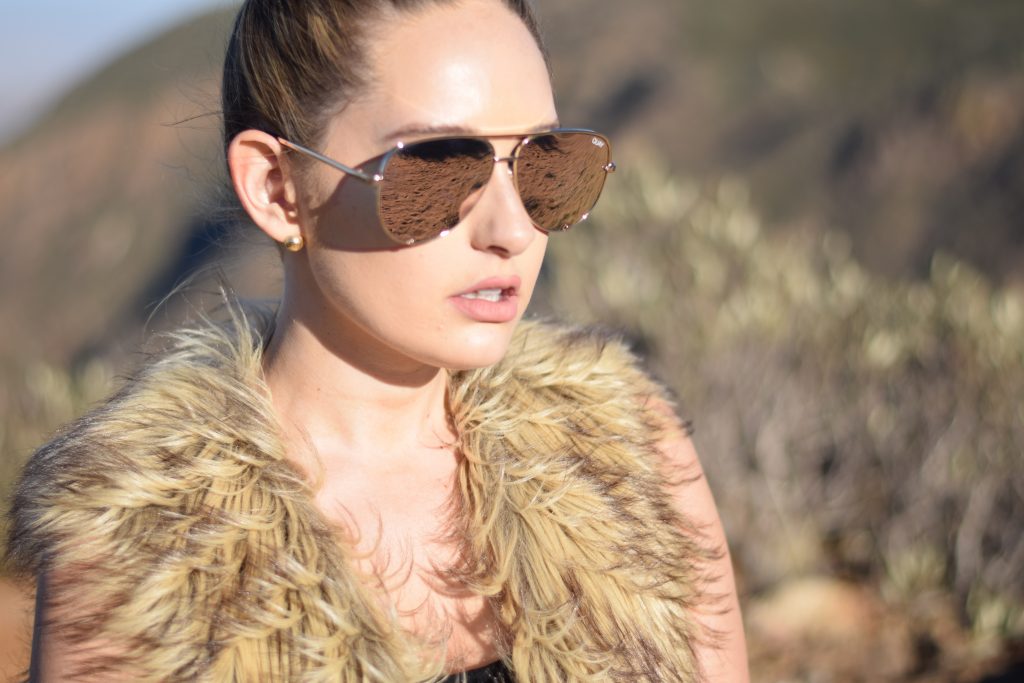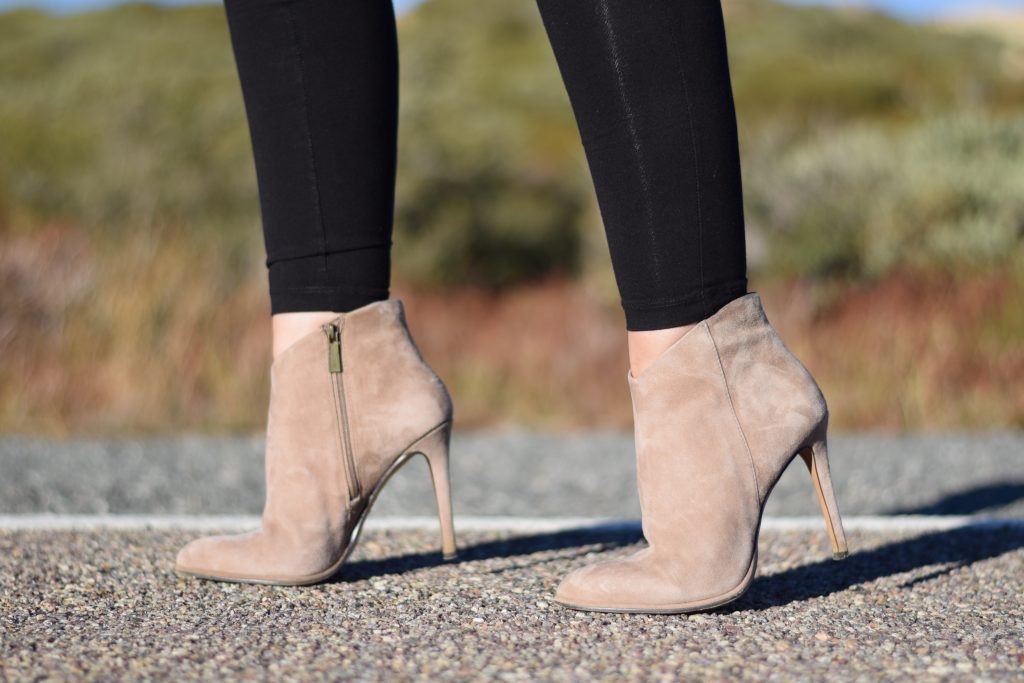 What is more glam than a faux fur vest? Absolutely nothing. There are two things on this planet that you cannot help but feel like royalty in and that is fur (always faux) and silk pajama sets. Both of which I own and DIE for. I dare you to have a bad dream while you're wearing silk pajamas – you can't do it. Since a fur vest is so busy on its own, I always prefer it paired with basics and solids so that your look isn't overpowering. This is perfect because a fur vest is exactly what any Fall outfit needs to be kicked up a notch. I love the variation of neutrals in this fur vest – such a gorgeous combination of warm and cool shades that compliment each other perfectly. These booties are a taupe color that goes well with SO many looks. It is such an essential shoe color, in my opinion, that everyone needs in their collection. I paired them with a warmer shade leather on my handbag to speak to the warm shades in the vest. Overall, the look is neutral and cohesive without being too matchy!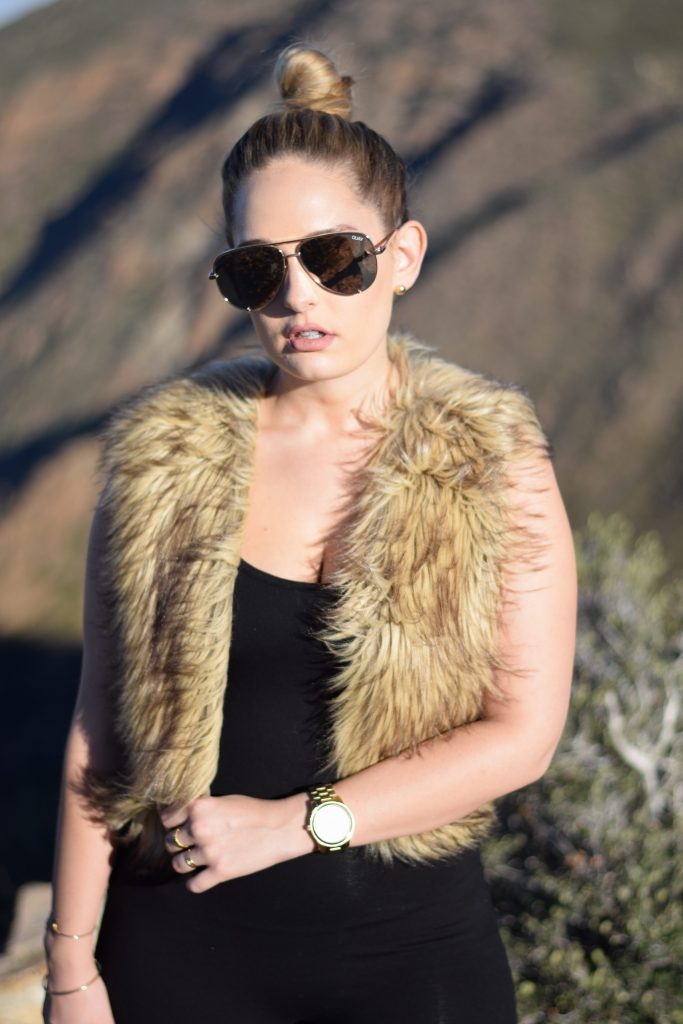 I love the color contrast of neutral shades against the harsh black color! The colors in the vest soften the look up and the fur add amazing texture. I decided to put my hair up in a sleek bun in order to let the vest stand alone and make a statement. My hair is in the same color family and I didn't want it to seem like my hair and the vest were one and the same! I think this whole look is SO glam for Fall. It's casual enough that you can wear it during the day but fabulous enough to make you feel like you rule the world.
Have you run to Forever 21 to get this jumpsuit yet?!
Jumpsuit | Fur Vest, old; Similar here and here | Booties, old; Similar here and here| Handbag, sold out; Similar here and here | Sunglasses | Lipstick
Save