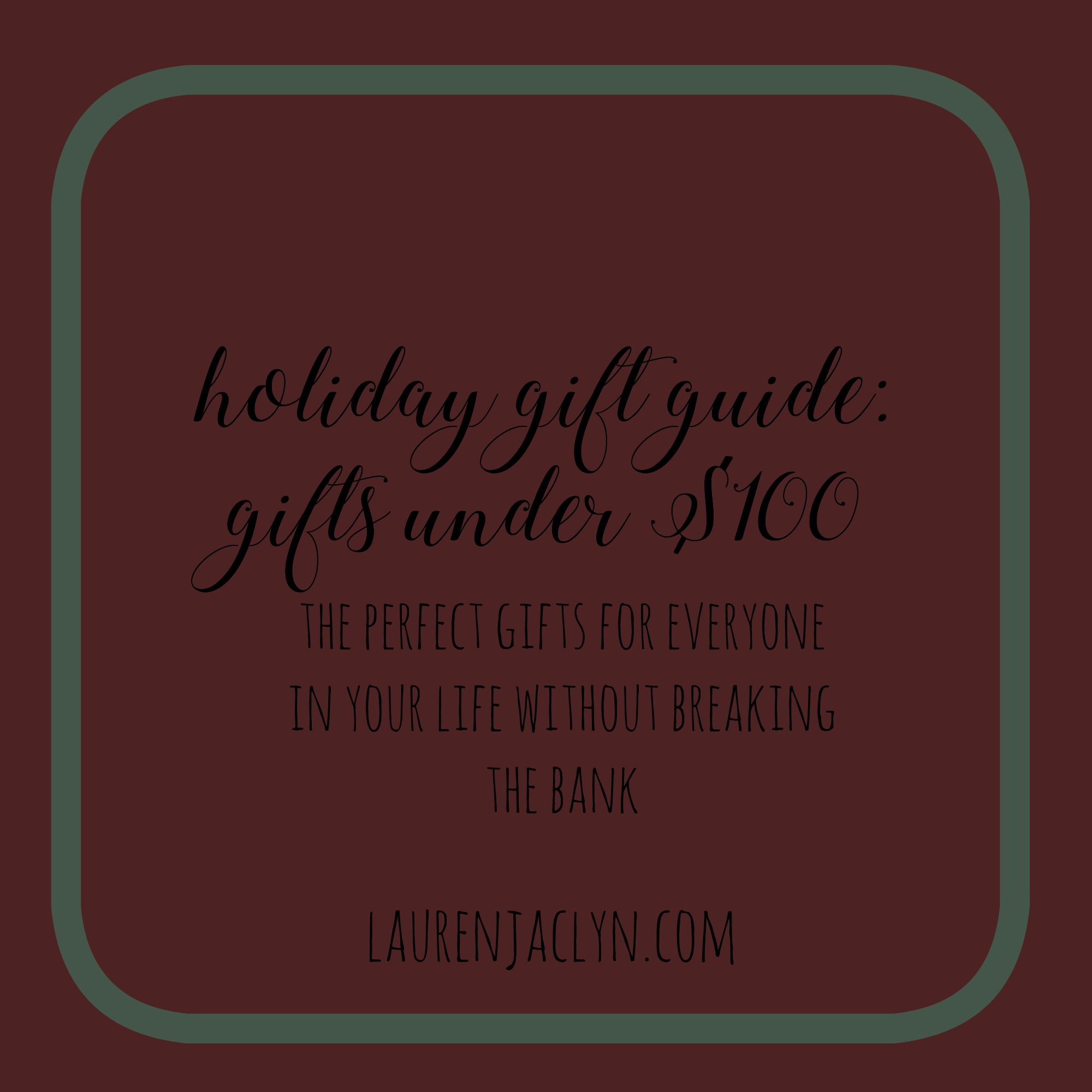 I am officially in the holiday spirit. Christmas songs are playing 24/7, my holiday candles are out, and all I think about is what I am going to get people for their Christmas gifts. I know, I know, it isn't even Thanksgiving yet but the holidays are quickly approaching and I always prefer to be prepared and have my presents ahead of time. Starting this week, every Friday I will be posting a holiday gift guide to give you ideas for all the special people in your life. My guides will range from gifts for the man in your life to stocking stuffers and will include all different price points and styles. This week, I decided to start out with gifts under $100. Holidays can be hard because we want to get something super special for everyone but we don't want to go bankrupt over it either. Following this guide will help you stay on budget without sacrificing!
All of the items mentioned here, and all of the items in my guides to come, are from Nordstrom for a few reasons. First of all, I am obsessed with Nordstrom as a store and as a brand. Shopping there is always such a pleasure and they have the amazing inventory. Nordstrom carries everything from home decor to shoes to beauty products. They truly are a one-stop-shop for holiday shopping. Second of all, they have the absolute best customer service. Whenever I am purchasing a gift for someone, I always like to make sure that it is from a store that they would be able to exchange or return just in case. Nordstrom is well-known, for good reason, for their polite employees and accommodating return policy. Nothing better than complete peace of mind when gift giving.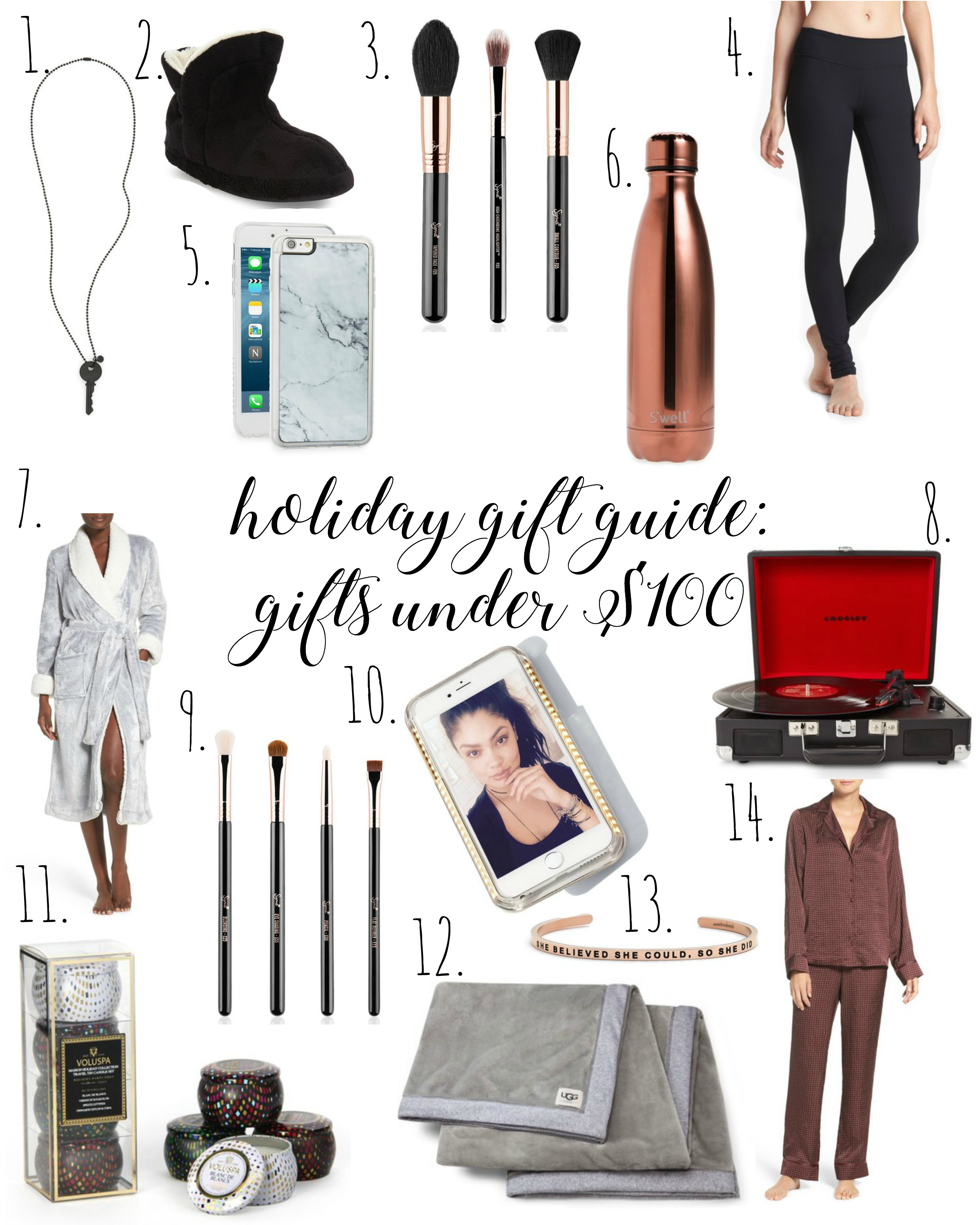 Have you started thinking about your holiday gifts yet?
P.S. Make sure you are subscribed to my blog via email (subscribe on the right side of the webpage) and confirm via the link sent to you so that you don't miss the rest of my gift guides and holiday posts!
Save
Save
Save
Save