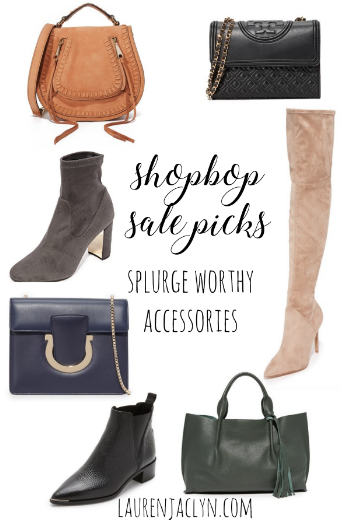 It's that time again – Shopbop is having one of their huge sales! If you've never shopped this particular Shopbop sale before, let me lay it all out for you. Shopbop discounts all of their merchandise (including sale items!) for a select amount of days. For this event, all orders under $500 are discounted 20% and all orders over $500 are discounted 25%. The reason this sale is so amazing is because some of these are designer pieces that never ever go on sale. When you're purchasing designer pieces, 20-25% off adds up very quickly. My favorite things to splurge on are accessories, namely handbags and shoes! These are pieces that can last decades and that you'll get enough wear out of to justify the splurge. Spending $500 on a sweater you'll wear 8 times is questionable, spending $500 on a quality leather handbag is an investment. This event ends tonight at 11:59 CST so make sure you act fast! Remember, these are current items you can wear now that aren't on sale anywhere else.
Worth the Splurge – Handbags:

Worth the Splurge – Shoes:
Tell me what you're picking up from the sale!