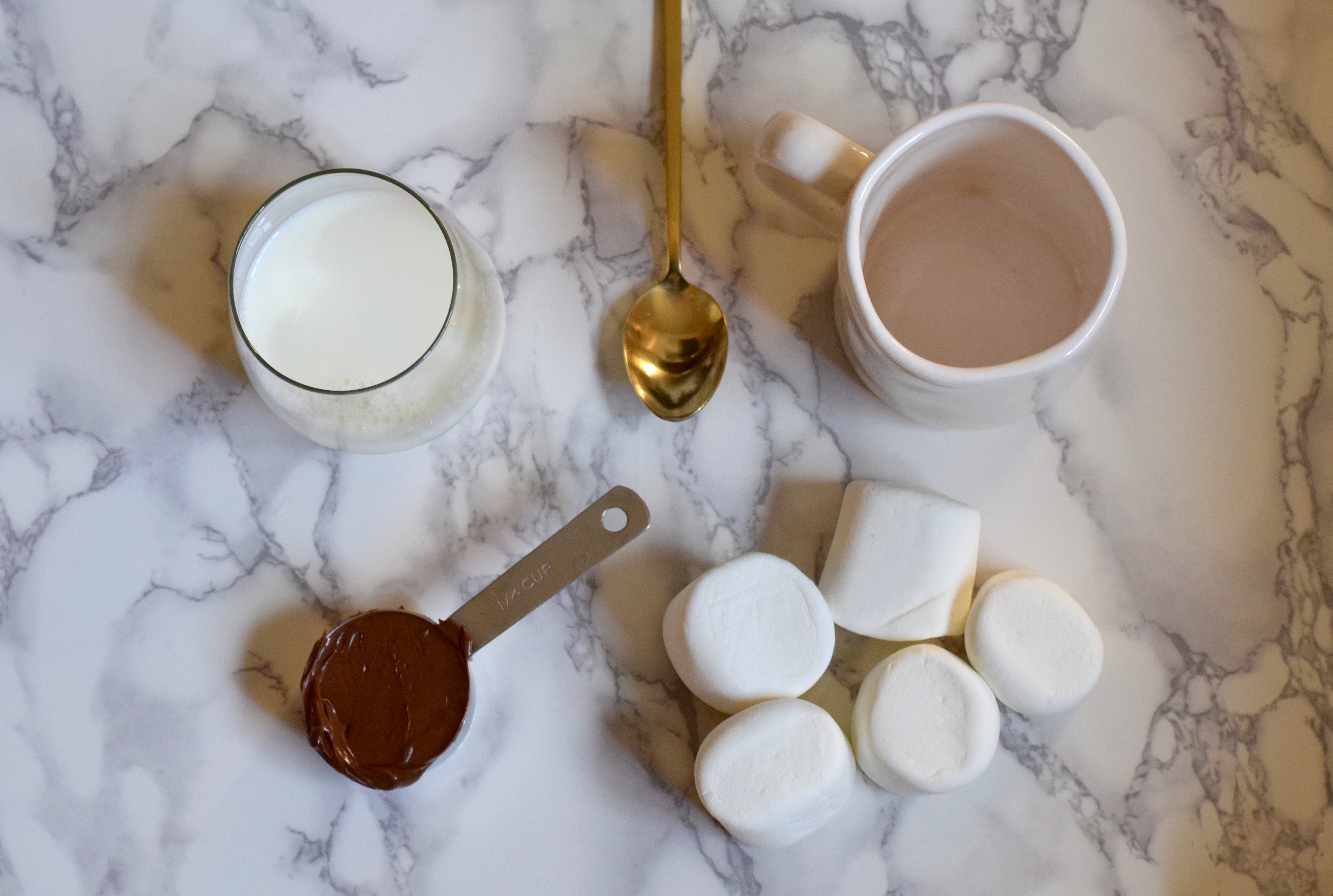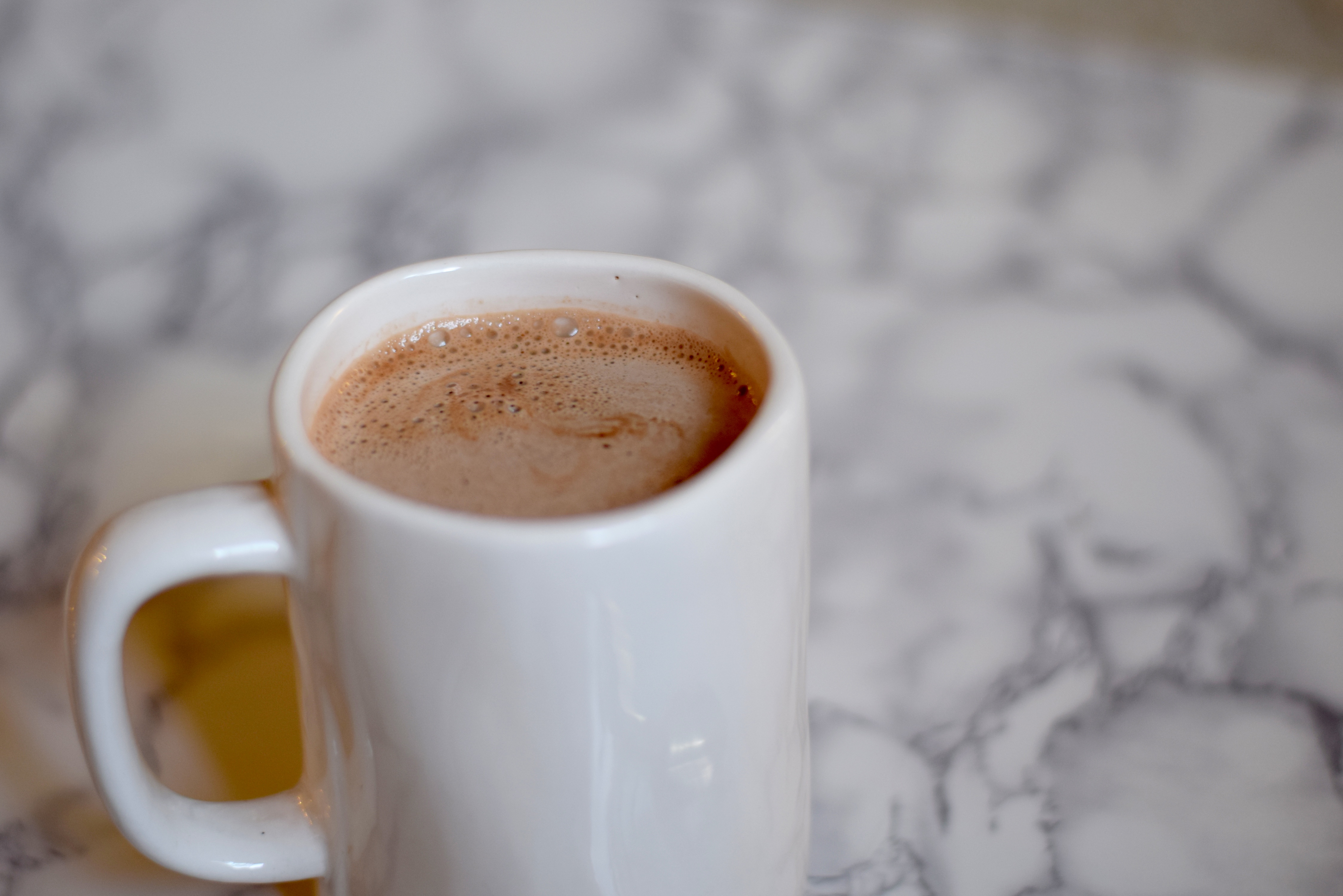 This recipe is going to change the way you drink hot chocolate forever – seriously. It is so ridiculously easy to make but this one extra ingredient makes it AMAZING. With the holidays right around the corner (YAY!), this is the perfect simple treat make and enjoy on a chilly night in. It's a really easy recipe to manipulate so you can change the amounts to make it for two people or for an entire party. If you haven't tried Nutella yet, I don't know what you've been doing. Stop reading this post, run to your nearest grocery store and pick up a jar of this magic. It's a chocolate hazelnut spread that is perfectly sweet and rich with a hint of nutty flavor added. All in all, it's heaven and it makes for the most amazing cup of chocolatey goodness. Follow these steps for a Nutella hot chocolate that you will absolutely love.
Ingredients:
Makes 4 servings
4 cups milk (whole, reduced fat, or dairy free)
1/2 cup Nutella
Marshmallows for garnish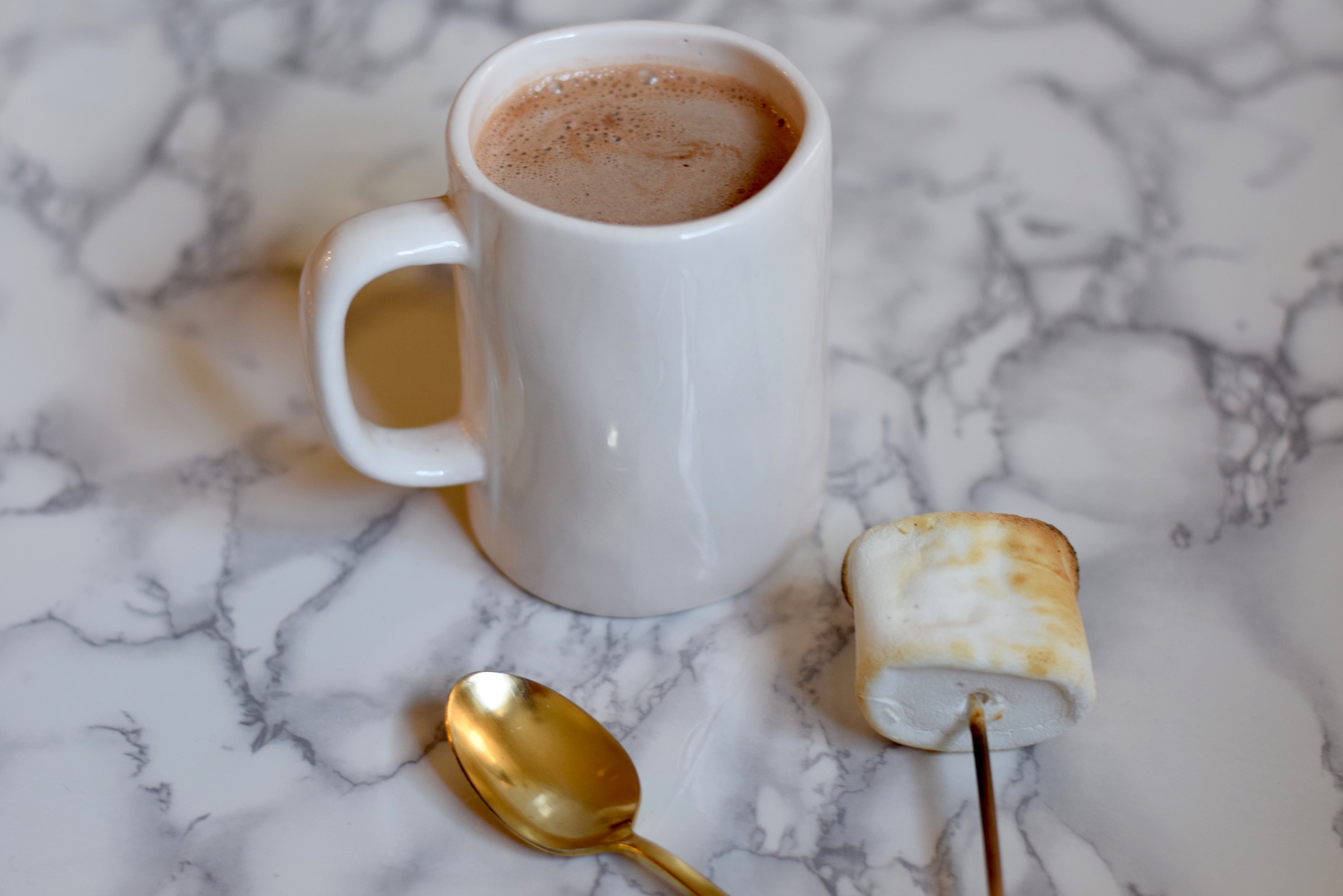 Directions:
Heat the milk in a small saucepan over medium-low heat. Any milk will work! I have tried it with regular milk, lactose-free milk, and almond milk – they were all delicious!
Add in Nutella and whisk continuously until combined.
Heat until Nutella is fully melted and milk is warm.
While the hot chocolate is heating, roast marshmallow over an open flame (I use my gas stove) until it is perfectly browned and melted.
Pour into mug and garnish with a jumbo roasted marshmallow.
Merry Christmas and Happy Holidays to you and your family! Enjoy your yummy treat!
Save