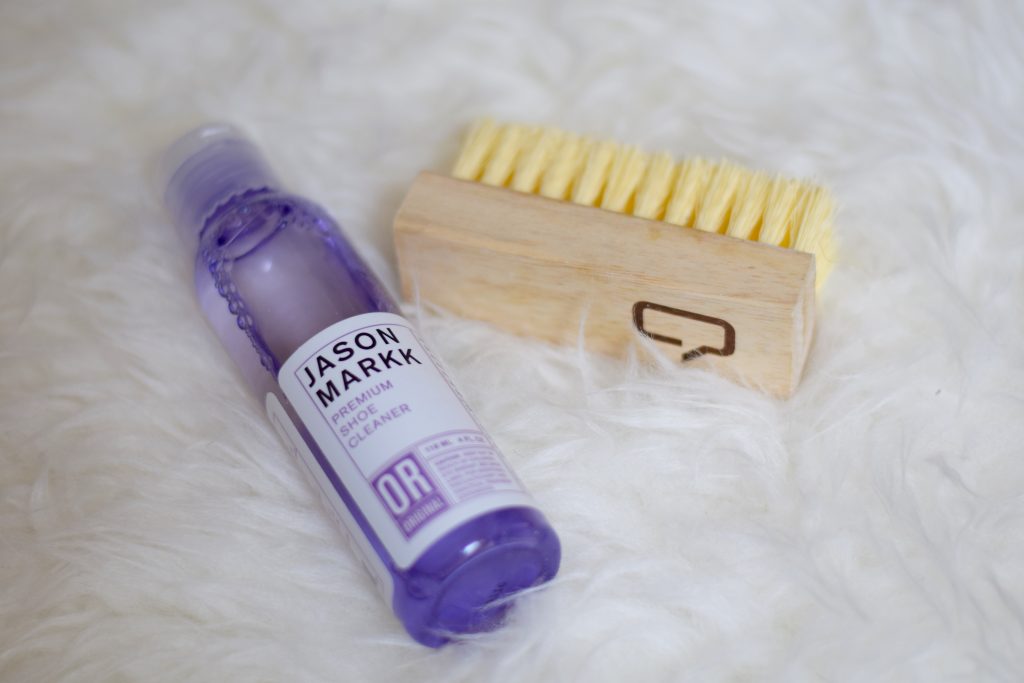 Getting a brand new handbag is the best feeling ever! You choose the perfect size, the perfect color, the perfect designer and boom – it's your new favorite thing. You wear it for the first time and you're feeling gorgeous and then you notice that your jeans have transferred blue dye all over your new baby. That is the worst and it's happened to me a million times! Even if it's not blue jean dye, chances are your bags start to look a bit drab after a while. The oils in our skin, makeup, clothing dye, and dirt all start to make our handbags look less than perfect! After ruining so many of my favorites, I had to learn how to clean handbags properly. You guys – I finally did it! I found the only product you'll ever need to clean your handbags (and shoes!) to keep them looking as good as the day you bought them.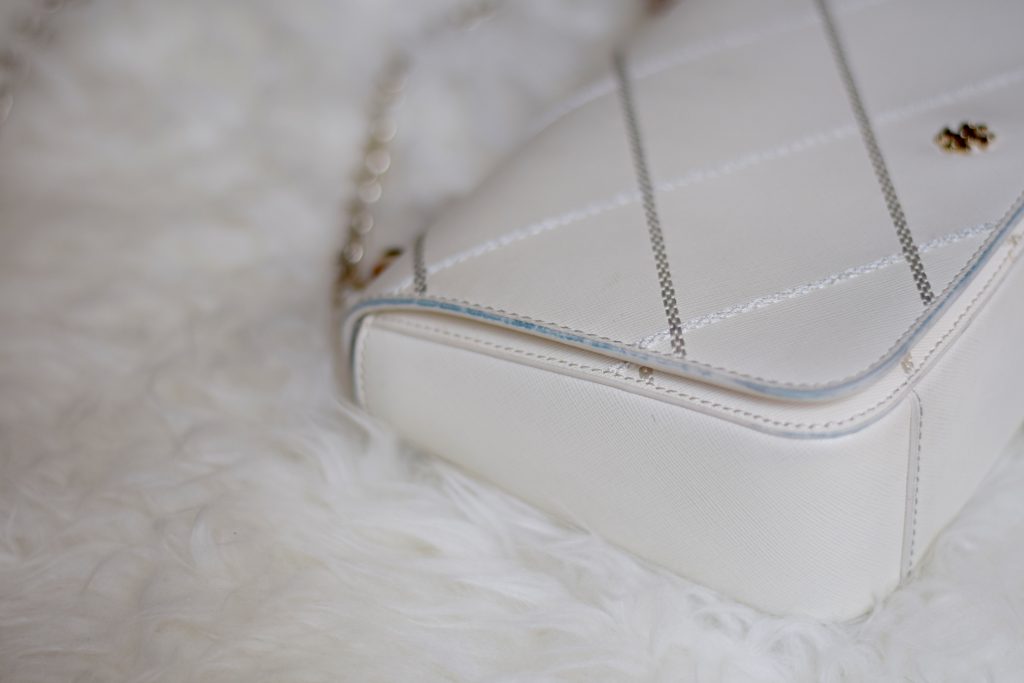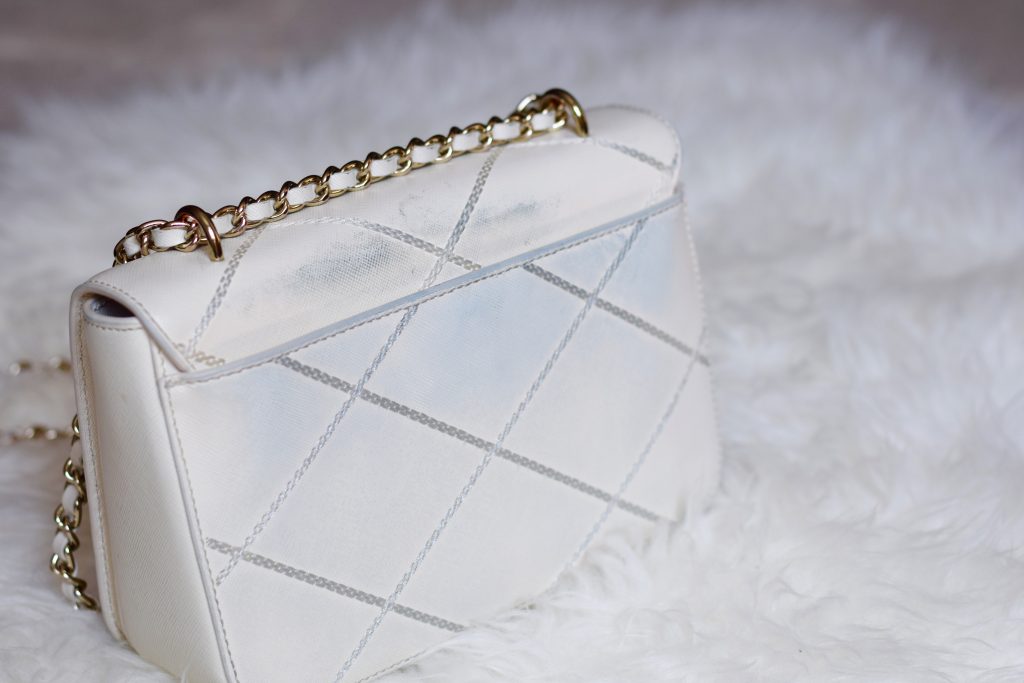 Instructions:
Fill a bowl with warm water and set aside.
Dip brush into water to dampen brush.
The soap will lather up quickly. If it doesn't, dip the brush into the water and start scrubbing again.
Once you've finished scrubbing, wipe the surface clean with a rag. No need to rinse!
Repeat steps until you're satisfied. Stubborn stains and marks may need to be cleaned multiple times.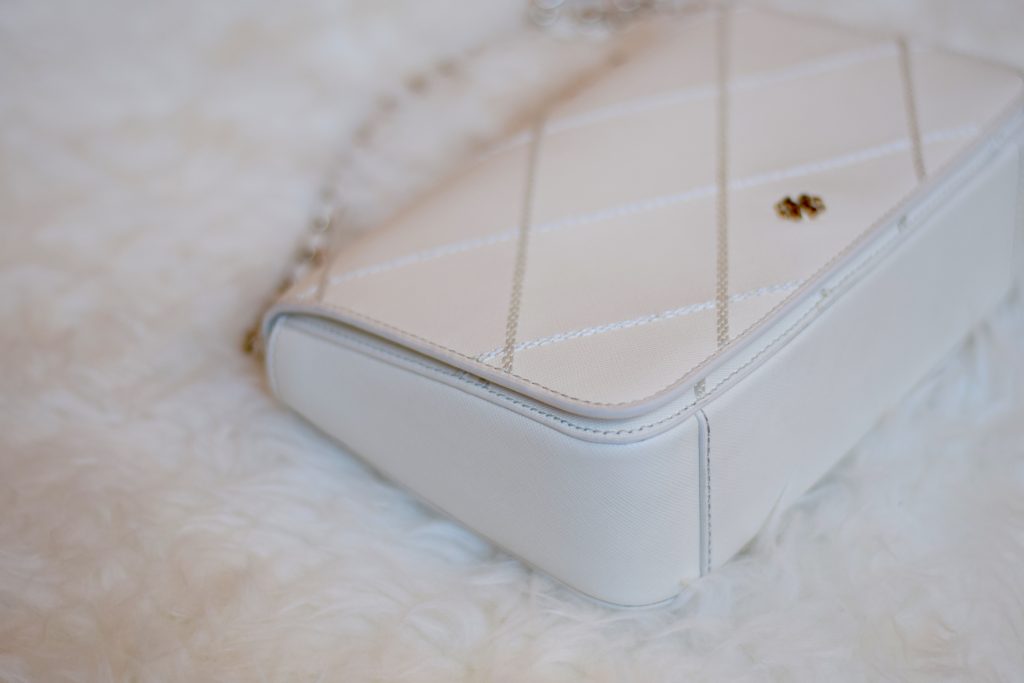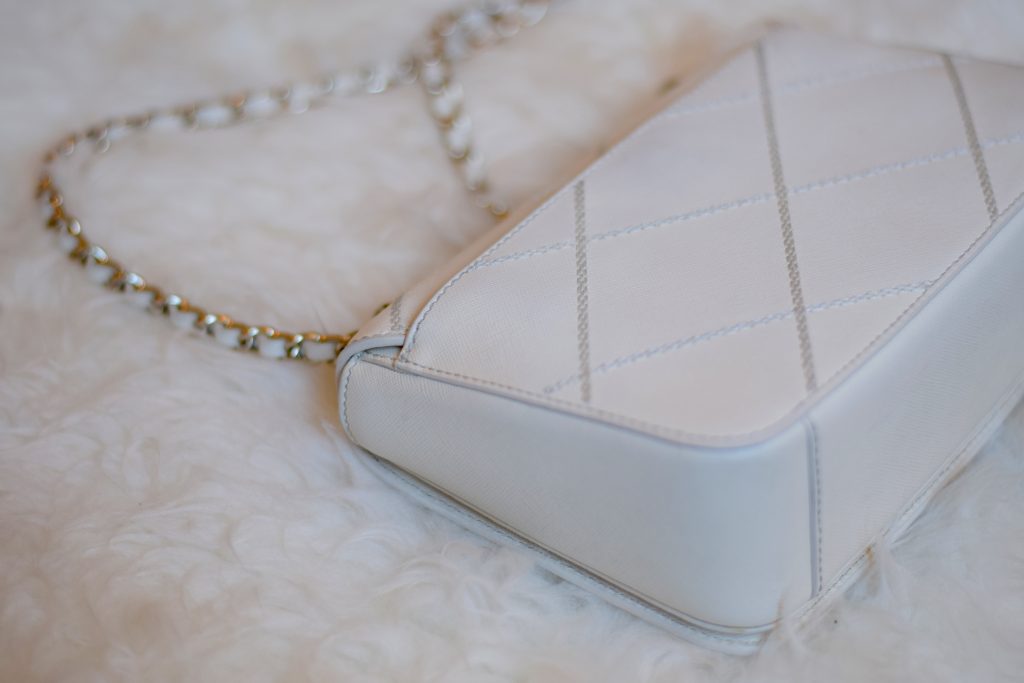 Tips:
Jason Markk's cleanser is safe on all colors and fabrics! To be safe, do a test patch to ensure that the cleanser doesn't have a negative effect on the fabric.
Scrub gently! Although the cleanser is gentle and the brush is designed for use on fabric, friction may still cause damage. Use a light hand and repeat steps rather than scrubbing vigorously.
You don't need to use a lot of product – it is very highly concentrated. One 4 ounce bottle cleans 100+ pairs of shoes.
Save